Pirate Haiku
A collaboration with a different slant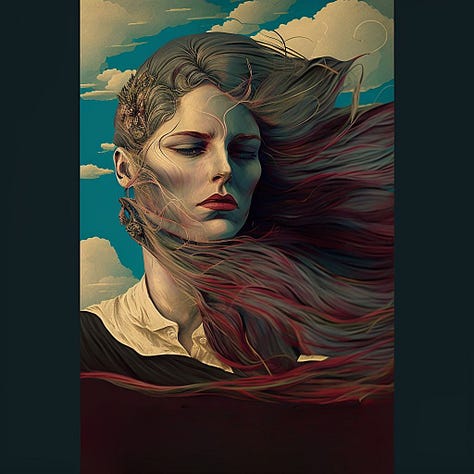 I've started with a gallery today. These images were contenders for the haiku I'm about to share with you. I have three pirate haiku for you today, with the caveat that only the images are mine. I'll explain in the after bits!
---
Pirate Haiku #1
Your love is the wind
I can't stand its full fury
Its calm means my death
Pirate Haiku #2
Watch you with my eye
And wish there was more of me
To love all of you
Pirate Haiku #3
The moment you stole
My last three pieces of eight
I knew we would wed
---
I warned you all that more haiku would be forthcoming. Today's newsletter is a collaboration between myself and the haiku master himself, Jason McBride of Weirdo Poetry. If you don't already follow Jason, I highly recommend that you do. In addition to his wonderful poems, he writes about writing and life in general. I never miss a post!
This collaboration, in a twist for me, contains Jason's words and my images. The three haiku come from his book, Pirate Haiku (which I own and love). You can buy it for yourself by following this link. You can also read a few more of the poems from the relevant chapter in his newsletter.
I created the images on Midjourney by using the haiku themselves as a prompt. I really like how some of the images turned out. So much so, that I included some of them in a gallery at the top of today's newsletter.
This is something new I'm trying. On Thursday I'll publish three haiku I wrote and the images that came from their use in a prompt.
What do you think of how the images do or don't tie into the prompts? Do you have a haiku you'd like me to create images with? I'd love to collaborate with any of my readers on this. Just let me know in the comments.